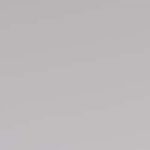 What a delight it has been to spend 12 nights at Luka.10 in little Kalnik as part of a 7 week cycling vacation in Eastern Austria and Northern Croatia. As a Canadian the North American internet construct for Croatia is the Dalmatian Coast. You would think in researching travel in Croatia that there is no other region in Croatia. The astounding Luka.10 converted barn in tiny 385 person Kalnik in Varazdin County of continental Croatia is a superb strategic base to explore the Prigorje and Medimurje regions of Northern Croatia. The area shows the "other Croatia" and in my view the real Croatia….beautiful vineyards, extensive corn fields, authentic villages with hard working people and astoundingly beautiful rolling countryside. Olinka's lovingly restored barn and other farm outbuildings reflect her high standards of care, service delivery, thought and extensive knowledge about the area. My wife and I will always remember the cycling we did out of Kalnik and the surrounding area. It is people like Olinka that make Euro dreams like that happen. As we complete 5 days in Mid-Dalmatia Coast out of Trogir our time in Kalnik is even more precious providing a far more authentic travel experience with kind people not worn out by the incessant tourist hordes. Luka.10 provides that essential difference in Croatia….to be a traveller and experience the authentic Croatia instead of being another tourist. In 18 years of independent travel in Europe Luka.10 with Olinka stands out as a rare experience of high standards, strategic travel possibilities and a showcase for authentic travel in a rarely visited area of Croatia. Tailwinds!
Dean Roberts, Calgary, Alberta, Canada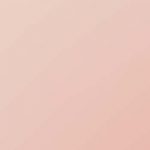 Olinka's place is in a word exceptional. The attention to detail, the warmth of the decorations, the wood all give a sense of the character of the host. We could write reams and reams but to summarise it lives up to the photos, the silence is exquisite, the beds are of the Goldilocks variety, and even if we didn't meet Olinka in person we felt as if we did given the nature of the accommodation. This is one of those accommodation experiences you feel you have to share with friends when you get back from your holidays. The restaurant/pub at the top of the hill was very good for both breakfast and supper and we even saw a deer on the beautiful 15 minute hike up the hill, just what we needed after being sat on the car for hours on our journey from the coast.
Mihailo, United Kingdom, August 2015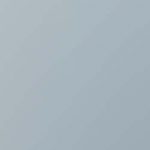 The house is like in the pictures wonderful decorated and the place is perfect to spend two or three days in the countryside with everything you can need. Olinka gave us some jam homemade and vegetables from her orchard. I recommend this house for families or groups of friends. Thanks for everything Olinka!
Carmen, Spain This place is full of magic – you can spend lazy evenings next to the chimney and wake up to exercise and then have a breakfast on the terrace with peaceful view. The house is well equipped with everything you may need and there is also grocery shop really close. The owner, actually owner's sister as she was out, is an amazing person – she ensured we are really great there and also showed me around her house and.. bamboo garden! MUST stay if you are around! I would love to come back one day for a longer stay!
Atilio, Italy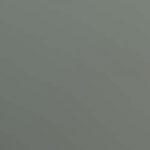 Čarobna kućica u srcu čarobnog pejzaža. Uređena s velikom ljubavlju i pažnjom, s puno mašte i igre. Ovo je mjesto za čisti bijeg od svakodnevice i stresa. Radost za oko, toplina za dušu, jamstvo za miran i spokojan san.Prepuno zanimljivih detalja i kombinacija, ovaj apartman odiše hrabrošću svojih vlasnica – hrabrost igre koja može sve – spojiti prošlost i sadašnjost u savršen spoj. Najtoplija i iskrena preporukasvima: počastite se boravkom u ovoj kućici iz snova, poželjet ćete se opet vratiti u nju. Mi jesmo.
Magical cottage in the heart of the magical landscape. Decorated with great love and care, with a lot of imagination and play. This is a place for pure escape from everyday life and stress. Feast for the eyes, the warmth of the soul, a guarantee for a peaceful and serene sleep. Full of interesting details and combinations, this apartment exudes courage of its owners – the courage of the game that can do everything – past and present merge in a perfect blend. The warmest and sincere recommendation to all, treat yourself to a stay in this dream house, you'll want to come back into it. We did.
Robert, Croatia